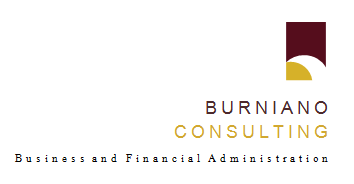 OUTSOURCED ACCOUNTING SERVICES:
(Short, medium or long-term)
Hannes and Nuccia Burger offer tailor made accounting and administration services to businesses and individuals. We do not replace the auditors of businesses but work with them, to typically fill the gap between an enterprise's own accounting personnel / data capturing personnel and its auditors. We assist with general day to day accounting, implementation of accounting controls, corrective accounting, general administrative processes, VAT submissions, SARS reviews, SARS audits etc.
Our services include, but are not limited to:
- Financial and management accounting
- Periodic management reports
- Statutory submissions, reviews & audits (VAT etc.)
- Budgeting and cash flow forecasts
- Preparation for yearly accounting audits
- Debtor management
- Personal Income Tax
- Payroll Admin & E@syfile

We come to you, and do not remove your data or documents from your premises except where specifically otherwise agreed. Please contact us if we could come and discuss any service we could offer to you or your business.
---
UITGEKONTRAKTEERDE REKENINGKUNDIGE DIENSTE:
(Kort-, medium- of langtermyn)
Hannes en Nuccia Burger bied pasgemaakte rekeningkundige en administratiewe dienste aan ondernemings en individue. Ons neem nie die plek van u ouditeure in nie, maar dek tipies die gaping tussen ñ onderneming se eie rekeningkundige personeel of datavasleggingspersoneel en ouditeure. Ons lewer bystand met die dag tot dag administrasie en rekeningkundige aspekte van u onderneming, korrektiewe rekeningkunde, BTW opgawes, hersienings of oudits deur SARS ens.
Ons dienste sluit in, maar is nie beperk tot:
- Finansiële en bestuursrekeningkundige werk
- Periodieke bestuursverslae
- Statutêre opgawes, hersienings / oudits (BTW ens.)
- Kontantvloeibegrotings en -ramings
- Voorbereiding vir jaarlikse rekeningkundige oudits
- Debiteure bestuur
- Persoonlike Inkomstebelasting
- Betaalstaatadministrasie en E@syfile

Ons kom na u toe, en verwyder nie u data of rekords van u perseel nie tensy spesifiek so met u ooreengekom. Kontak ons asseblief onverwyld indien ons u kan besoek om moontlike dienste wat ons aan u onderneming kan bied te bespreek.
Hannes Mobile:
+27 (0)83 253 8239
Email:
hannes@burniano.com
Nuccia Mobile:
+27 (0)83 251 3495
Email:
Nuccia@burniano.com
CK97 30420/23 Office Tel:
+27 (0)21 865 2654
Fax:
+27 (0)86 508 2774
Address:
P.O. Box 111, Koelenhof, 7605, South Africa